On July 29th Priscilla presented us with this gorgeous boy, courtesy of Henry. We think he's something special. Photos are at 6 days. More when he opens his eyes.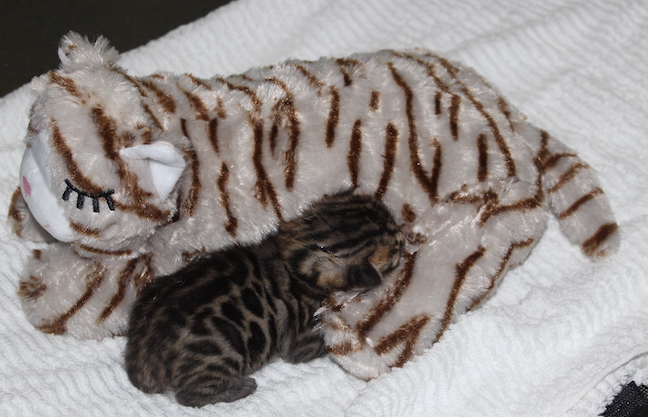 And here he is with his snuggle kitty, which provides heat and a heartbeat to a singleton kitten so he does not suffer anxiety when his Mum takes a walkabout. See my links page for more information.
This boy will be 4 months old August 20 and is he beautiful! Too small for show/breeder but sweet and affectionate. He is a little fearful so needs a home that is not too stimulating. And he has found it! He's going to live with Alexandra. A match made in heaven.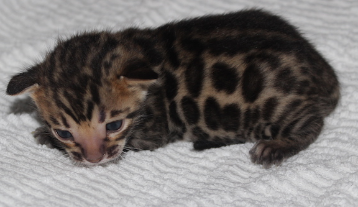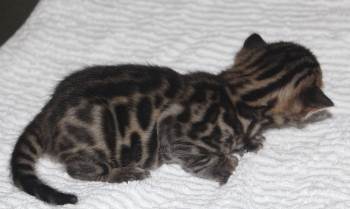 He's almost 3 weeks old here. Not yet ready to leave the nest. I don't know when I've seen a prettier kitten. I'm putting him "on hold" because I might keep him here.